Persistence and Work Deliver Results!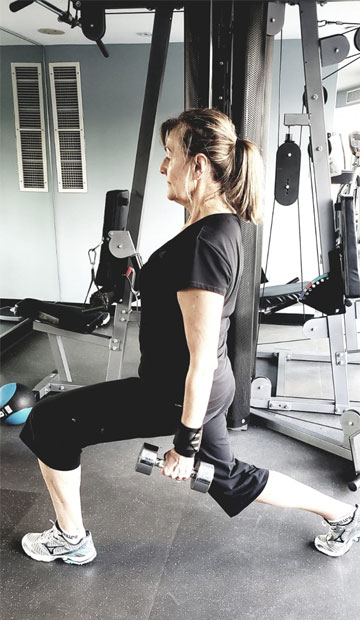 Client Success Story
Vintage Fitness client Theresa has been working with Jen for 6 months and increased her strength, stamina and lost 7 pounds and 2-3 inches from her waist. She suffers from rheumatoid arthritis compounded with a two-year period of not exercising meant that starting an exercise program was daunting.
Theresa's success is due to her persistence, hard work, courage to try and the skill and creativity of her trainer, Jen Couto. Theresa started working with Jen three times a week because "she always has an alternative exercise if the initial one caused joint stress or pain; each session is different and Jen explains everything clearly and is extremely encouraging and helpful.
Have a look at a few exercise that Theresa and Jen do together in their personal training sessions.
If you need motivation, coaching or education on how to use your exercise equipment call Erin 416-951-7978 or email erin@vintagefitness.ca to book your free consultation with a 50+ fitness expert.
Good Luck!
Erin
Vintage Fitness
Vintage Fitness is an in home personal training company in Toronto, Canada. We specialize in energizing the lives of people over 50 with exercise.