Are You Strengthening Your Back Correctly?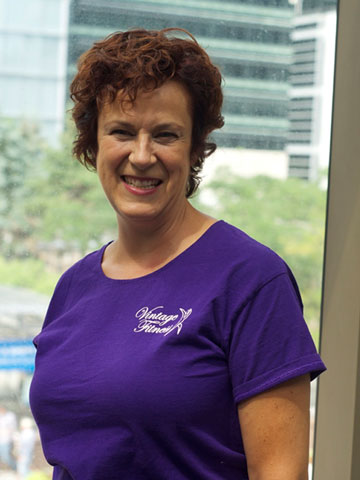 Veteran Vintage Fitness personal trainer Wendy shows you the mistakes that clients often make when trying to strengthen their mid backs. A weak mid back is common and can lead to poor posture which strains and tightens the neck muscles.
This exercise which we call the "capital I" is a great way to strengthen your mid back and can easily be done at home with no equipment.
Try the capital I exercise shown in the video 10 times to start and work up to 15.
If you would like a 50+ fitness expert to come to your home or condo building for a free consultation drop me a note erin@vintagefitness.ca
Good Luck!
Erin
Vintage Fitness
Vintage Fitness is an in home personal training company in Toronto, Canada. We specialize in energizing the lives of people over 50 with exercise.