How to do the perfect bicep curl and lateral shoulder raise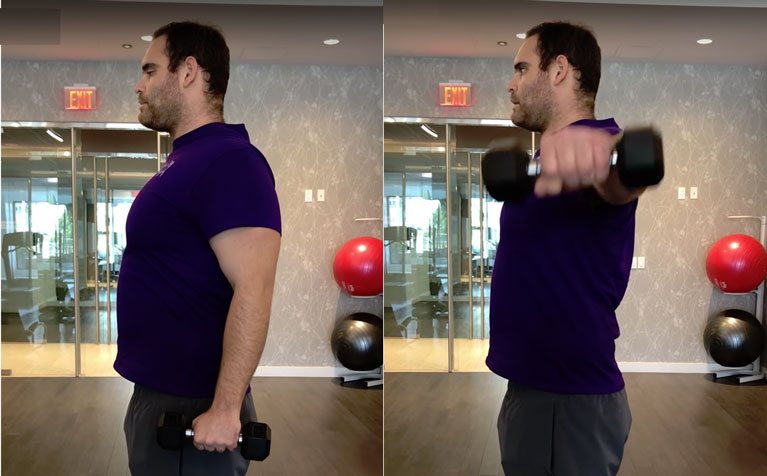 One of the big benefits of working with a personal trainer is doing exercises with perfect form. Doing exercises incorrectly increases the chance of injury and makes the exercise less effective In the video below Vintage Fitness trainer, John Bocti, who is a registered kinesiologist with a masters degree in health and rehabilitation, shows you how to do a perfect bi-cep curl and lateral shoulder raise. These exercises done properly will strengthen your arms and your shoulders to make lifting and carrying your groceries easy.
Video:
Good Luck!
Erin
Vintage Fitness
Vintage Fitness is an in home personal training company in Toronto, Canada. We specialize in energizing the lives of people over 50 with exercise.