Embracing the morning smoothie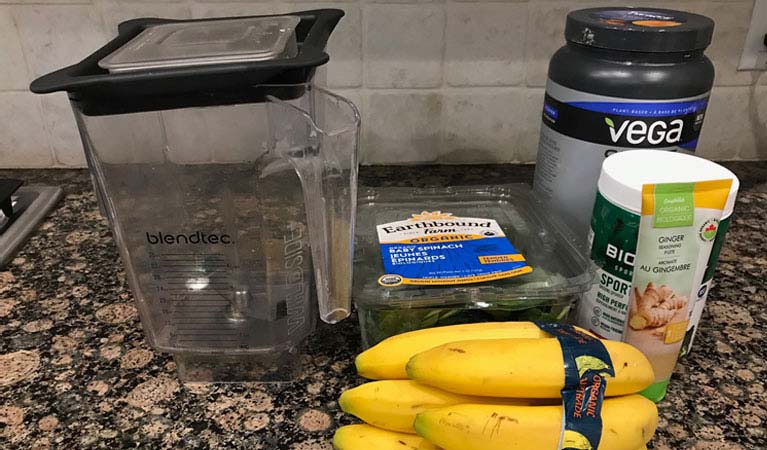 Starting your day with a morning smoothie ensures that you get fruit and vegetables first thing as well as protein and water. Many older adult clients when we first meet them don't have enough protein for breakfast and have too much processed simple carbohydrates in the morning such as cereal. A smoothie is an easy way to give your body the energy and nutrients it needs to start the day.
My morning smoothie:
1.5 cups of water (can use almond milk or regular milk to make it creamier)
1 scoop of whey protein (I like vega sport)
1 scoop of greens plus
Few handfuls of kale or spinach (make sure you have a good blender if you are using kale)
Cup of fruit (I like to use a banana or blueberries but it is often leftover fruit from the kids lunches…)
Few ice chips
Bit of ginger (I am lazy in the morning so often use the squeeze ginger)
Here is a video of my morning smoothie routine—super easy and super healthy
Video:
Good Luck!
Erin
Vintage Fitness
Vintage Fitness is an in home personal training company in Toronto, Canada. We specialize in energizing the lives of people over 50 with exercise.