Making Activities feel easier - Getting out of the tub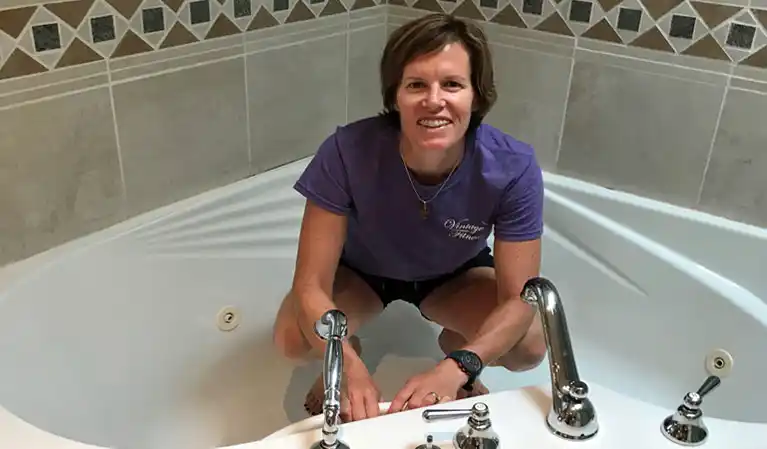 It is not often talked about but getting in and out of the tub is an important skill for relaxation and staying independent. Many older adults fall in their washrooms as often glasses are off, surfaces are wet and people are not wearing their shoes. A few Vintage Fitness personal training clients here in Toronto have asked me for some exercises to strengthen the muscles needed to get out of the bath. If you don't have issues getting out of the bath or you have a stand up shower these exercises will help to strengthen your upper body, legs and core which will help you with all of your everyday activities.
To be able to safely get out of the tub you need to have:
Strong arms (especially your triceps) for pushing yourself up from sitting in the tub
Strong shoulders for balancing to push to standing
Good balance
Core strength to move from sitting to standing in the bath
Try this exercise video (no equipment needed) to develop upper body strength and balance
Want to learn more? Book a free virtual training session with a 50+ fitness expert.

Good Luck!
Erin
Vintage Fitness
Vintage Fitness is an in-home personal training company in Toronto, Canada. We specialize in energizing the lives of people over 50 with exercise.