Work your core with common condo gym equipment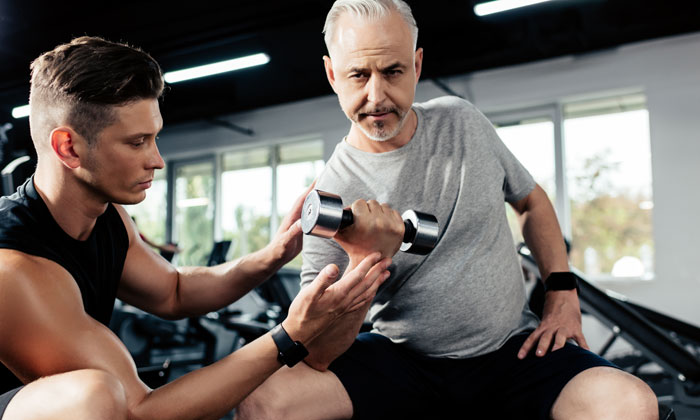 The Vintage Fitness personal training team work with clients over 50 in condo gyms across the Greater Toronto Area. We are a team of 10 experts in 50+ fitness that know the most common pieces of exercise equipment found in condo gyms and how best to use them. Personal trainers tend to use minimal equipment such as balls, free weights and exercise bands to challenge muscles in new ways and ensure that your dominant side isn't taking over BUT if you are working out on your own the condo weight equipment is an effective, safe way to strength train. This is the last of a 4 part blog series all about how best to use your condo gym equipment. In this blog I show you how to use your condo gym equipment to work your core.
Most core exercises require just your body weight and a matt. The most important things to think about when working your core are:
Am I doing exercises to strength the muscles in all parts of my core including the one in the front, sides and lower back?
Am I doing anything to strain or cause harm to my back? I would be regular crunches into this category for many of our clients with low back issues.
Am I protecting my lower back when I exercise by contracting my core muscles (like someone is about to punch you in the stomach) when I exercise and go through my daily activities?
Bird/Dog
Great exercise to strengthen the muscles that are beside your spine.
Modified plank
Trains the muscles in the front of your core. Double up your mat for knee comfort if needed.
Side plank
Trains the muscles in side of your core
Lower back exercises

Want to learn more? Book a free virtual training session with a 50+ fitness expert.

Good Luck!
Erin
Vintage Fitness
Vintage Fitness is an in-home personal training company in Toronto, Canada. We specialize in energizing the lives of people over 50 with exercise.