Vintage Fitness has a new look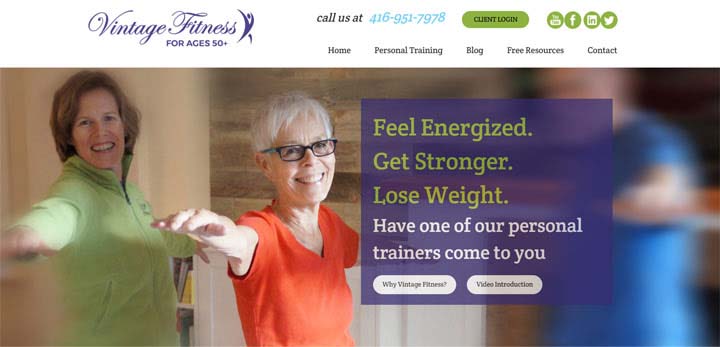 Over the last couple of months the Vintage Fitness team has been busy redeveloping our website. A big thank you to Leslie Horan, our web designer and Victor Castellanos, our search engine optimization expert for all of their hard work.
https://www.vintagefitness.ca/
We will continue to add more features and work out the kinks with the new website over the next while.
Benefits to you as a client:
Easier to login into your account to pay your invoice and schedule sessions with your personal trainer
More information including many new videos on our trainer profile pages
Vintage Fitness has hundreds of blogs about exercise for people over 50. As a part of the new website we have categorized them into groups and added a search function
Clearer layout of what Vintage Fitness is all about and what we offer
If you have any comments or suggestions about the new website I would love to hear them. If you would like to have a free 30 minute in home consultation with one of our personal trainers who are experts in 50+ fitness drop me a note erin@vintagefitness.ca
Warmly
Erin