Cottage workouts- no equipment needed - Week 2 of 3

This is week 2 of the Vintage Fitness cottage workout blog series. I filmed this one on a rainy day at a cottage in the screened in porch with just a Muskoka chair and a paddle.
Week 2: The Muskoka chair workout
Muskoka chair squat with a paddle
Tips:
If your knees hurt going down to the chair do a partial squat
Keep your back tall and shoulder down
Do 15 reps
---
Muskoka chair mountain climbers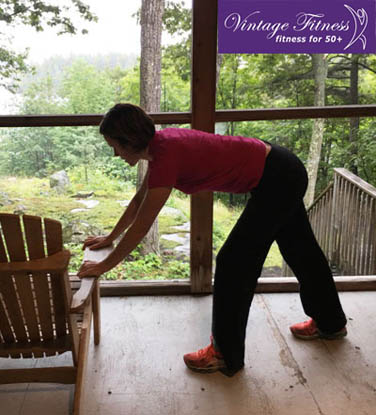 Tips
To make this exercise easier start with your feet closer to the chair or slow down the movement
This is a great way to warm the body up
Keep the core braced to protect the lower back
Do 20 reps (10 on each leg)
---
Muskoka push ups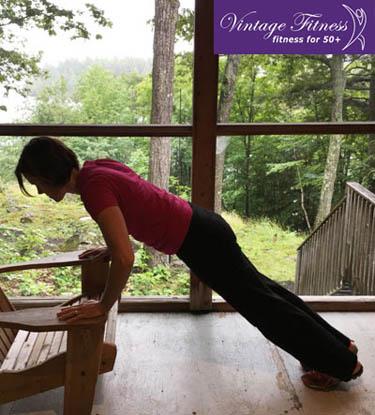 Tips:
The farther you stand away from the chair the more difficult the exercise will be
Keep your shoulders relaxed and brace the core to protect your lower back
Do 8-10 reps
---
Paddle rows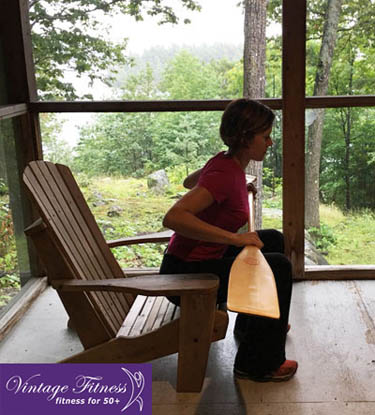 Tips:
Sit at the front of the chair so that the paddle doesn't hit into the chair
Squeeze your shoulder blades together at the end of the row and hold for a few seconds
Do 15 reps
---
Good Luck!
Erin
Vintage Fitness
Vintage Fitness is an in home personal training company in Toronto, Canada. We specialize in energizing the lives of people over 50 with exercise.