Vintage Fitness expands to Richmond Hill and Unionville!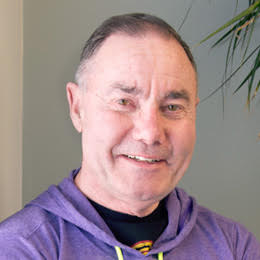 I would like to welcome Bill Ross to the Vintage Fitness personal training team. With Bill's 20 years of experience in the fitness industry and expertise with older adults he brings wisdom, empathy and fun to his role.
Bill is a retired engineer with certifications from the Ontario Fitness Council and The Canadian Fitness Professionals. Seeking new experiences he certified as a Personal Trainer Specialist with CanFitPro in 2000, and shortly after completed their Older Adult Specialist certification. Since 2010 he has instructed a weekly class specifically designed for people with osteoporosis. Bill is a competitive cyclist, competing in club and interclub races from May to September, and has coached power based indoor cycling training.
He trains clients in their homes in southern York Region including Richmond Hill, Unionville and Vaughan
If you would like to book a free 30 minute consultation with Bill drop me a note erin@vintagefitness.ca
Warmly,
Erin
Vintage Fitness & Spirit50
Phone: 416-951-7978
Vintage Fitness is an in home personal training company in Toronto, Canada. We specialize in energizing the lives of people over 50 with exercise.
Spirit50 is an On-line personal training with an expert in 50+ fitness. Inspiring movement for life.