15 minute full body holiday workouts for the 50+ - 6/6 - Calorie Burn
15 minute full body holiday workouts for the 50+
Exercise Program 6 of 6- Calorie Burn
Merry Christmas!! I hope that you are enjoying time with your loved ones. This is the last of the series of 15 holiday exercises programs.
The focus today is burning some of the calories that are all a part of the holidays. If you need modified exercises because of an injury or you haven't exercised in a while drop me a note erin@vintagefitness.ca and I will send different exercises through. If you want an even more personalized program for your needs consider in home personal training.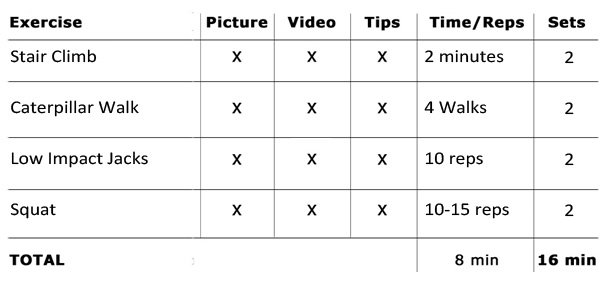 Stair Climb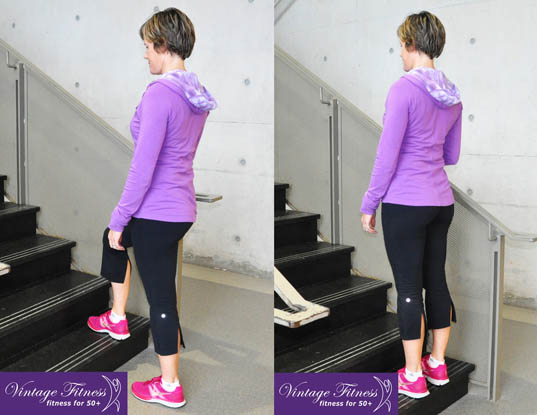 Tips:
Go at a pace that you would rate 6 or 7 out of 10 (exertion scale)
Stand tall and look forward
Time/Reps:
2 minutes
Sets:
2
---
Caterpillar Walk

Tips:
Watch the video for full explanation on how to do this exercise
If you feel dizzy- stop
Time/Reps:
4 caterpillars walks in one direction and 4 back
Sets:
2
---
Low Impact Jacks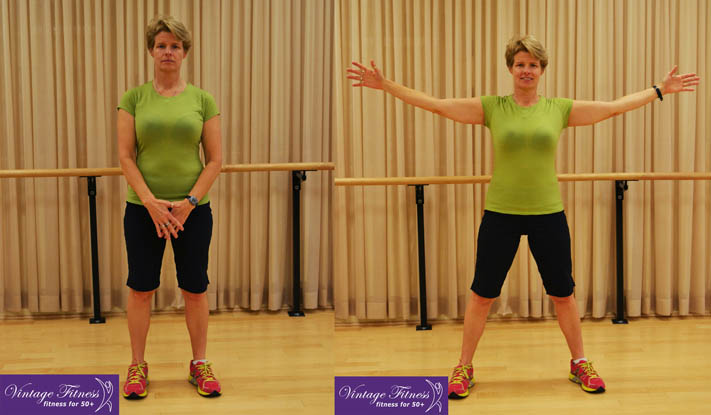 Tips:
Slide one foot out the side and then slide the other foot out
Keep your shoulders relaxed and down
Time/Reps:
10
Sets:
2
---
Squat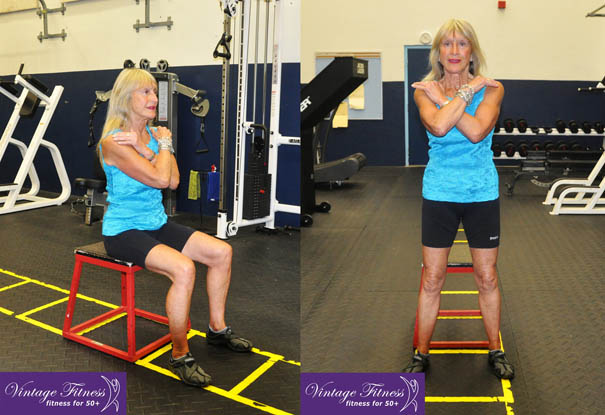 Tips:
To make this harder use hand weights or squat slower
Stand tall and look forward
Time/Reps:
10 - 15
Sets:
2
---
Good Luck!
Erin
Vintage Fitness
Vintage Fitness is an in home personal training company in Toronto, Canada. We specialize in energizing the lives of people over 50 with exercise.