15 minute full body holiday workouts for the 50+ - 5/6 - Better Balance
15 minute full body holiday workouts for the 50+
Exercise Program 5 of 6- Better Balance
With the holidays fast approaching life can start to feel busy as well as very social with holiday dinners and drinks. A few Vintage Fitness personal training clients here in Toronto have asked me to create a series of 15 minute full body holiday workouts that they can do even on busy days. This is the fifth of six workouts which will take you right until Christmas Day.
The focus of this 15 minute holiday exercise program is building better balance to prevent falls. The best way to improve your balance is to build strength in your legs and feet as well as developing your core strength. If you need modified exercises because of an injury or you haven't exercised in a while drop me a note erin@vintagefitness.ca and I will send different exercises through. If you want an even more personalized program for your needs consider in home personal training.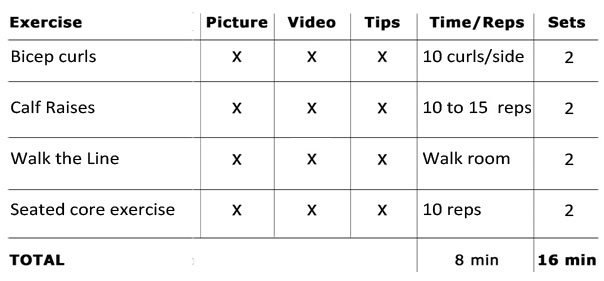 Bicep curls with a balance challenge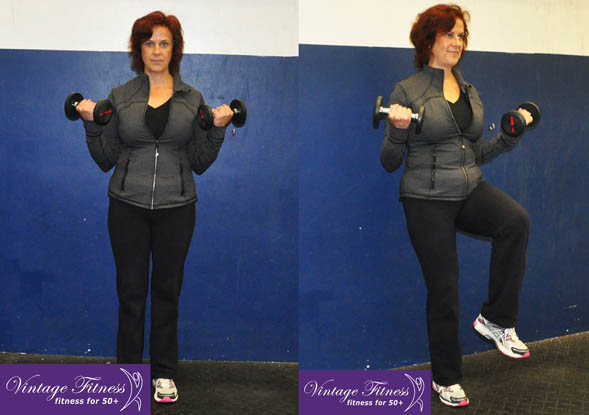 Tips:
Keep your back straight
Make sure there is a wall behind you in case you lose your balance
Watch the video below for a description on what comes first when you do this exercise
Time/Reps:
10 curls on either side holding the knee up
Sets:
2
---
Calf Raises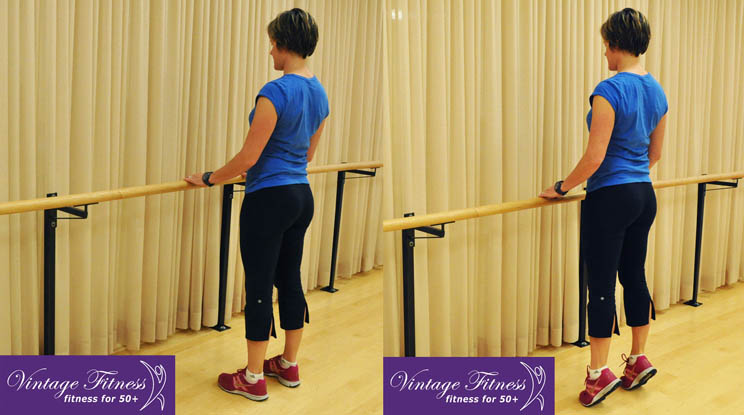 Tips:
As your balance improves you may not need to hold on with both hands
Keep your shoulders relaxed
The video below shows a more difficult way to do this exercise
Time/Reps:
10-15 reps
Sets:
2
---
Walk the Line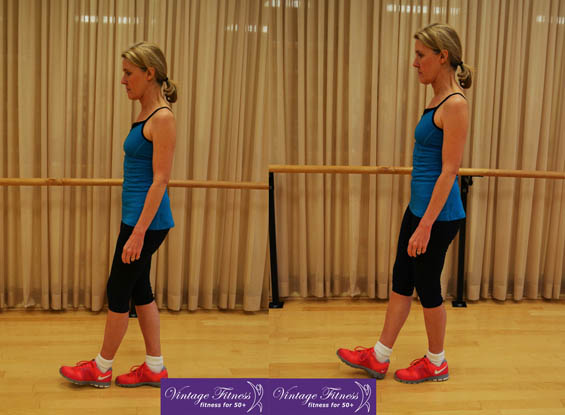 Tips:
Keeping your core tight will make you more balanced
Stand tall and look forward
Time/Reps:
Walk across the room and back
Sets:
2
---
Seated core exercise with a ball

Tips:
Can use any soft ball for this exercise
Keep your shoulders relaxed
To make this exercise harder hold for a few seconds after you have pushed the ball down
The video shows 3 different core exercises
Time/Reps:
10 reps
Sets:
2
---
Good Luck!
Erin
Vintage Fitness
Vintage Fitness is an in home personal training company in Toronto, Canada. We specialize in energizing the lives of people over 50 with exercise.