15 minute full body holiday workouts for the 50+ - 4/6 - Interval Training
15 minute full body holiday workouts for the 50+
Exercise Program 4 of 6- Interval Training
With the holidays fast approaching life can start to feel busy as well as very social with holiday dinners and drinks. A few Vintage Fitness personal training clients here in Toronto have asked me to create a series of 15 minute full body holiday workouts that they can do even on busy days. This is the fourth of six workouts which will take you right until Christmas Day.
This week I use interval training, alternating between cardiovascular exercise which should get your heart rate up with strength training using your body weight as resistance. You will get a great workout in no time.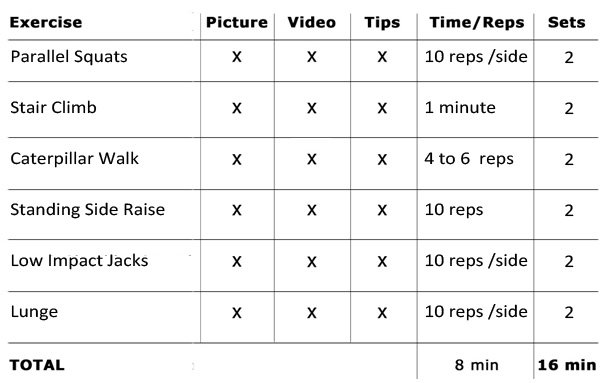 Parallel Squats

Tips:
Your feet should be hip distance apart
Keep your chest lifted
Make sure your knees don't fall inwards
Time/Reps:
10 reps either side
Sets:
2
---
Stair Climb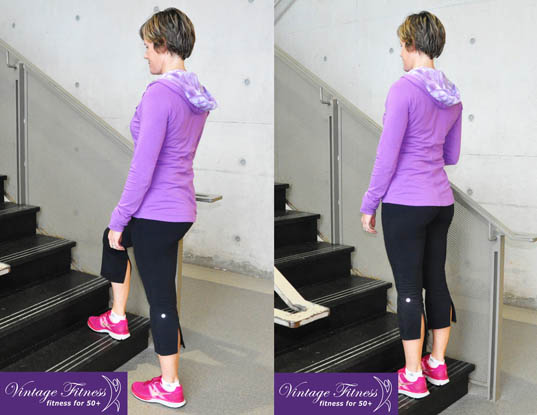 Tips:
Look forward not down
Change lead legs every so often
Time/Reps:
1 minute
Sets:
2
---
Caterpillar Walk

Tips:
If you get dizzy—stop
Keep your back straight
Time/Reps:
4-6
Sets:
2
---
Standing Side Raise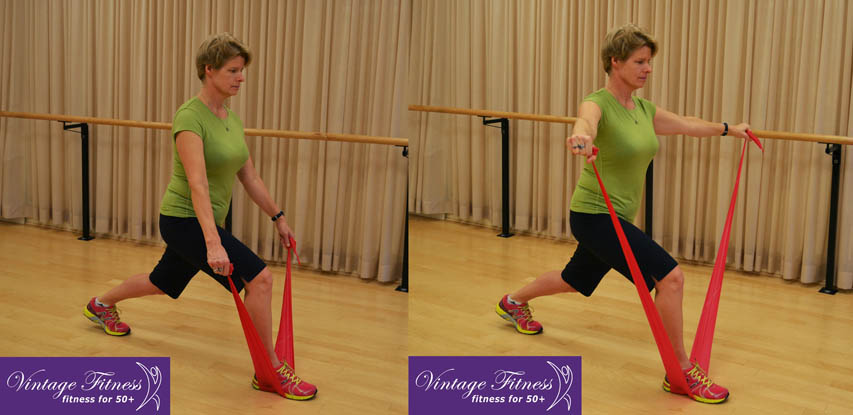 Tips:
Great exercise for strengthening your back and improving your posture
Don't shrug your shoulders
Time/Reps:
10 reps
Sets:
2
---
Low Impact Jacks
Tips:
Keep your shoulders relaxed and down
Keep the exercise low impact by sliding your feet out one at a time instead of jumping
Time/Reps:
10 reps either side
Sets:
2
---
Lunge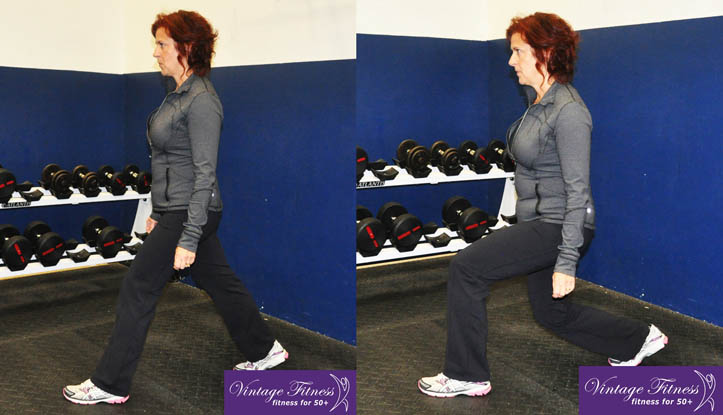 Tips:
Take a big step forward so that your knee lines up with your front ankle
Tall straight posture
Time/Reps:
10 reps either side
Sets:
2
---
Good Luck!
Erin
Vintage Fitness
Vintage Fitness is an in home personal training company in Toronto, Canada. We specialize in energizing the lives of people over 50 with exercise.