15 minute full body holiday workouts for the 50+ - 3/6 - De-Stress
15 minute full body holiday workouts for the 50+
Exercise Program 3 of 6- De-stress
With the holidays fast approaching life can start to feel busy as well as very social with holiday dinners and drinks. A few Vintage Fitness personal training clients here in Toronto have asked me to create a series of 15 minute full body holiday workouts that they can do even on busy days. This is the third of six workouts which will take you right until Christmas Day.
This week it is all about distressing at a very busy time. Take 15 minutes out of holiday planning to catch your breath and calm your body and mind.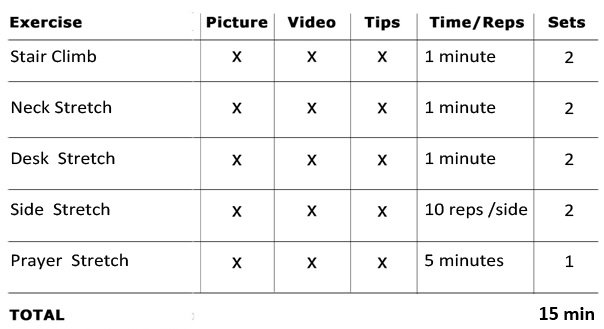 Stair Climb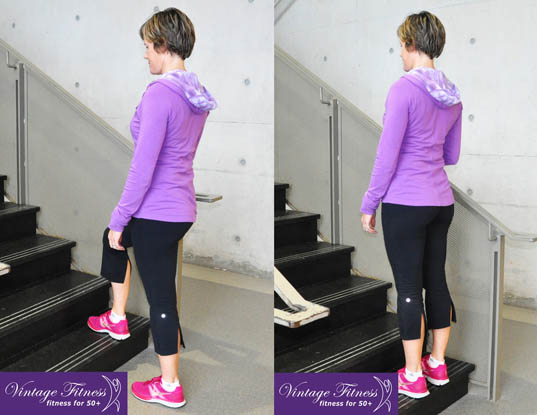 Tips:
This will help to get any nervous energy out

Look forward not down
Time/Reps:
1 minute
Sets:
2
---
Neck Stretch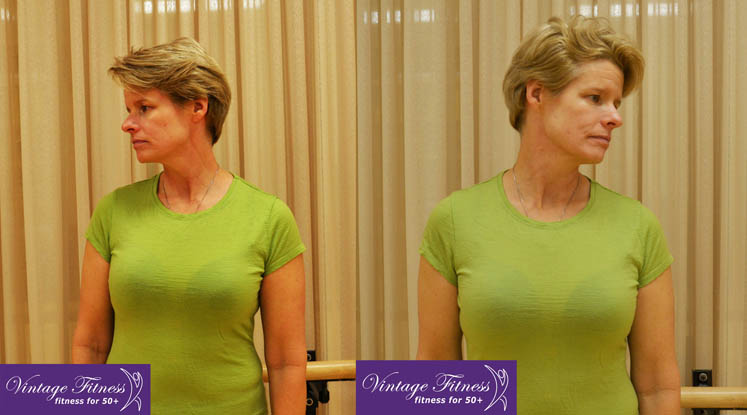 Tips:
This stretch will relieve neck pain and tightness
Adjust the angle of your head to find your tight spots and hold
Time/Reps:
1 minute
Sets:
2
---
Desk stretch

Tips:
Keep your back straight and shoulders down.
Reach as far forward as you can
Time/Reps:
30 seconds either side
Sets:
2
---
Side Stretch

Tips:
Keep your shoulders relaxed and down
Warning: Any pain the lower back --stop
Time/Reps:
10 reps either side
Sets:
2
---
Prayer Stretch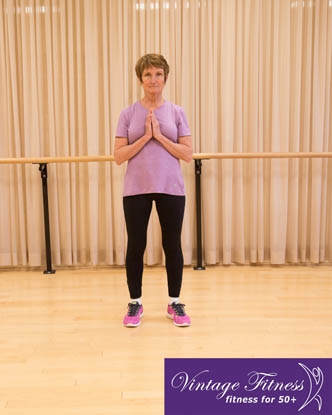 Tips:
Keep your shoulder relaxed
Push your thumbs gently into your chest
Take deep breathes into and out your nose
Time/Reps:
5 minutes
Sets:
1
---
Good Luck!
Erin
Vintage Fitness
Vintage Fitness is an in home personal training company in Toronto, Canada. We specialize in energizing the lives of people over 50 with exercise.