No equipment exercise program for the 50+ - 5/10
Week Five of a Ten Week series: Brain Health
Vintage Fitness is an in home personal training company which inspires movement in the 50+ in Toronto.
Clients often ask us for easy exercises which are appropriate for someone over 50 that require minimal equipment which they can do at home or in their condo gym.
This is the fifth week of a ten-week blog series filled with exercise pictures and videos. The focus this week is on brain health. According to a study done by the Department of Exercise Science at the University of Georgia, even briefly exercising for 20 minutes facilitates information processing and memory functions. (brainhq.com). Cardiovascular exercise, doing exercises that move opposite sides of the body (eg left leg and right arm) as well as cross lateral movements are especially good for brain health.
There are pictures as well as videos for each exercise. If you have questions drop me a note erin@vintagefitness.ca
Bird/Dog
Line your hands up underneath your shoulders and your knees up underneath your hips. Keep your hips square to the mat as you extend your left arm and right leg and then switch sides. This exercise is great for balance and brain health.
Do it 10 times each side; repeat twice.
---
Walk for 20-30 minutes outside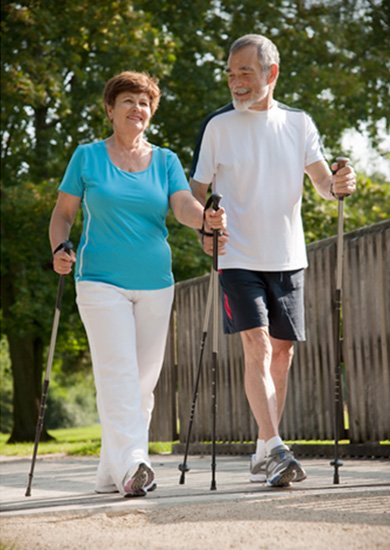 There are a few simple ways to make your walks outside more stimulating to your brain
Buddy interviews- chat with a friend
Mindful observation
Walk in formations. You can ask everyone to walk in a pattern, such as a snake (single file), circle, contra lines (people in two parallel lines face one another, then walk forward to cross between one another)
Do it for 20 minutes
---
Toy Solider
Walk like a toy solider extending your right leg and arm out straight in front of you. Keep your back straight and leg long to get a stretch in the back of your leg. Trying to work out the co-ordination to do this move will keep your brain working.
Do it for 2 minutes
---
Draw your sword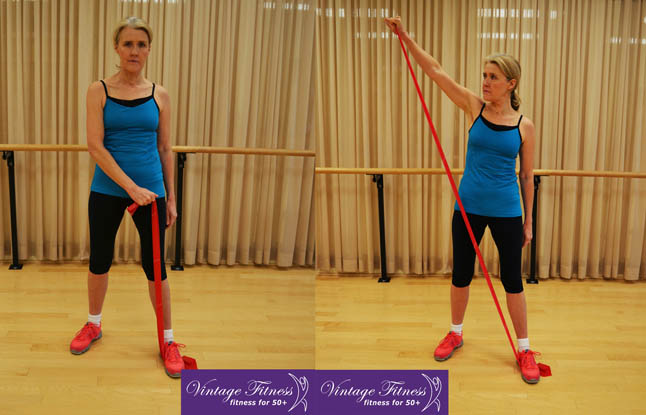 Make sure that you cross the mid-line of the body with this exercise and keep your shoulders relaxed.
Do it 10 times on either side
---
Good Luck!
Erin
Vintage Fitness
Vintage Fitness is an in home personal training company in Toronto, Canada. We specialize in energizing the lives of people over 50 with exercise.