No equipment exercise program for the 50+ - 2/10
Week Two of a Ten Week series: Core strength
Vintage Fitness is an in home personal training company which inspires movement in the 50+ in Toronto.
Clients often ask us for easy exercises which are appropriate for someone over 50 that require minimal equipment which they can do at home or in their condo gym.
This is the second week of a ten week blog series filled with exercise pictures and videos. The focus this week is on core strength. There are pictures as well as videos for each exercise. If you have questions drop me a note erin@vintagefitness.ca
If you are not able to do exercises from the floor email me or give me a call 416-951-7978 and I will send you a core program that is seated.
Bridge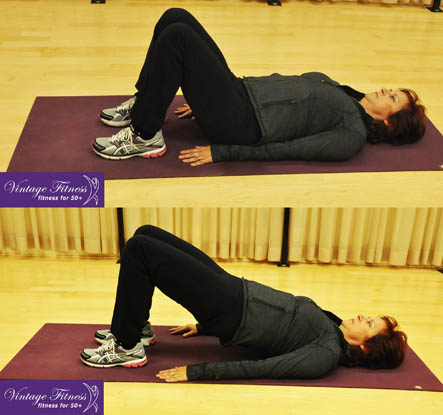 This is a great exercise to strength the muscles of your gluts (buttocks) and eases pain in the lower back.
Try 10-12 reps
---
Plank (from knees or toes)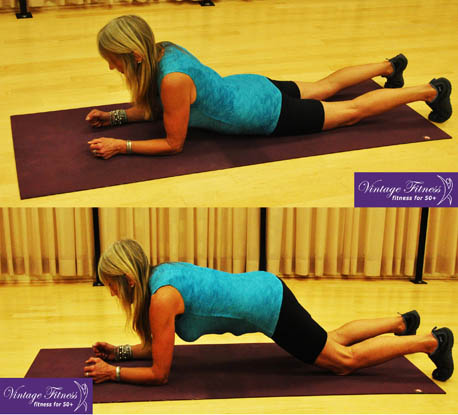 If you feel any lower back discomfort when you do this exercise try it from the knees and make sure that your hips are not sagging down.
Try holding from 30-45 seconds.
---
Bird/Dog
This exercise is great for the muscles that support your spine, your balance and your brain health.
Try 8-10 on either side.
---
Ball Push

This is a way to train your core without having to go down to the floor. You can use a dollar store soft ball.
---
Good Luck!
Erin
Vintage Fitness
Vintage Fitness is an in home personal training company in Toronto, Canada. We specialize in energizing the lives of people over 50 with exercise.