5 tips to better use your condo exercise equipment

5 tips to better use your condo exercise equipment
Vintage Fitness personal trainers work in hundreds of different condo buildings every year coaching clients to better health. In many of the condos we see similar pieces of equipment that are often being used incorrectly or not to their full potential. If you live in a condo or have a small home gym here are a few things that you should keep in mind.
1. Don't neglect the rower: Integrating rowing into your cardiovascular routine is a great idea because it strengths your back, legs and heart and the same time and doesn't strain your knees. Try adding 200m intervals on the rower into your exercise routine.
2. Take time to adjust the universal machine to your height before using it. If you don't adjust your equipment for your height you increase your chance of injury.
3. If you have knee issues you shouldn't be using the leg extension machine in the picture below. It puts a lot of sheer force on your knees. Chair squats with weights is a better alternative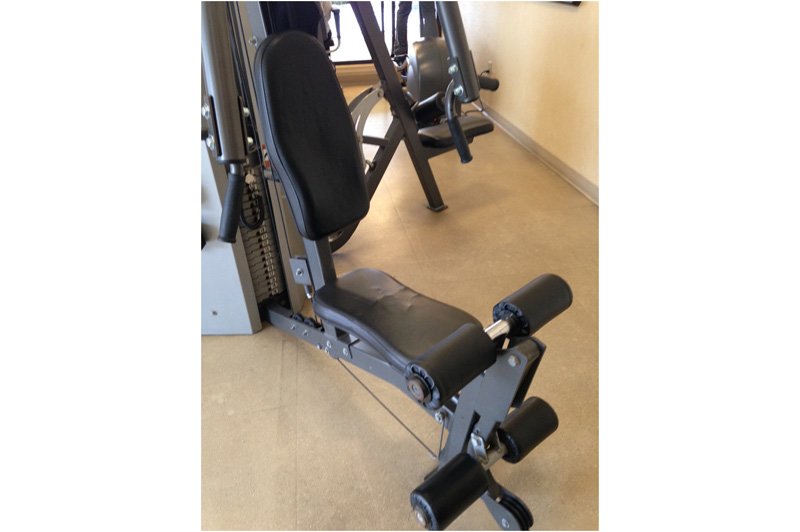 4. Don't be afraid to use the stability ball. There are stability balls in most condo gyms but they are rarely used. They challenge your core while you work other muscle groups. Start with this lower back exercise and keep your feet against the wall for stability

5. Remember to stretch. Don't go into the condo gym walk for 20 minutes on the treadmill and then walk back out. Think about which muscles you used and stretch them out. If you are a walker make sure to stretch the front of your legs.
Good Luck!
Erin Billowits
Vintage Fitness & Spirit50
Phone: 416-951-7978
Vintage Fitness is an in home personal training company in Toronto, Canada. We specialize in energizing the lives of people over 50 with exercise.
Spirit50 is an On-line personal training with an expert in 50+ fitness. Inspiring movement for life.