Spirit 50 was on the Ward and Al show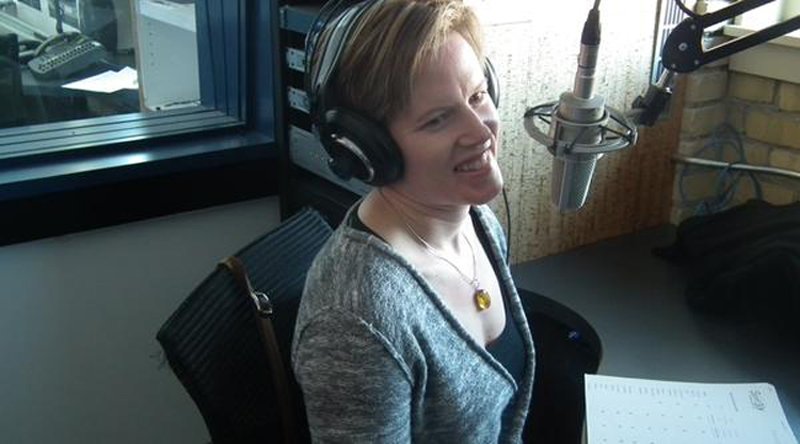 Many thanks to Sirius Radio and Ward and Al for having me on their show yesterday to talk about Spirit 50 (on-line personal training for 50+).
It was my first time on a radio show and it was great to see what a radio studio looks like and how radio shows are produced. Go to the Ward and Al facebook page https://www.facebook.com/WardAndAl for a chance to win a month long membership for Spirit 50 personal training.
One of the questions that Ward asked today was top tips for someone that is just starting out with fitness.
Here they are:
Book your exercise in your calendar at the beginning of the week like you would a medical appointment.
Start small: Give yourself a new challenge every week and build on these small steps to make big transformations in your life
Pick an activity that you like: I know that it sounds obvious but if you don't like gyms don't torture yourself—there are hundreds of ways to get fit
Tell a friend: You will be more likely to do something if you are accountable to someone else. If you don't want to share it with a friend drop me a note erin@vintagefitness.ca and I will help you stick with your new exercise plan.
Pick a goal that means something to you: Think about how achieving your goal will impact you life and write it down. This will keep you moving even on days it is -24 with the wind chill..
Good Luck,
Erin Billowits
Vintage Fitness & Spirit50
Phone: 416-951-7978
Vintage Fitness is an in home personal training company in Toronto, Canada. We specialize in energizing the lives of people over 50 with exercise.
Spirit50 is an On-line personal training with an expert in 50+ fitness. Inspiring movement for life.