New exercise called Dead Bug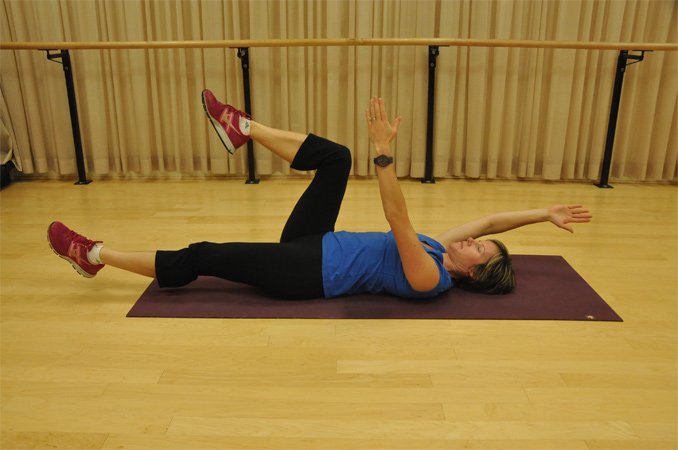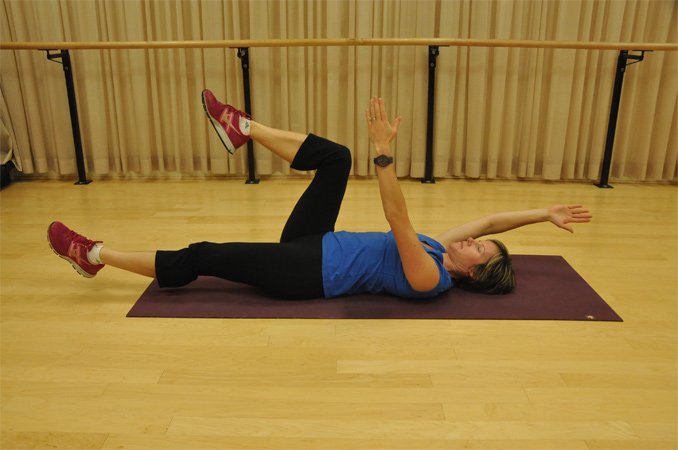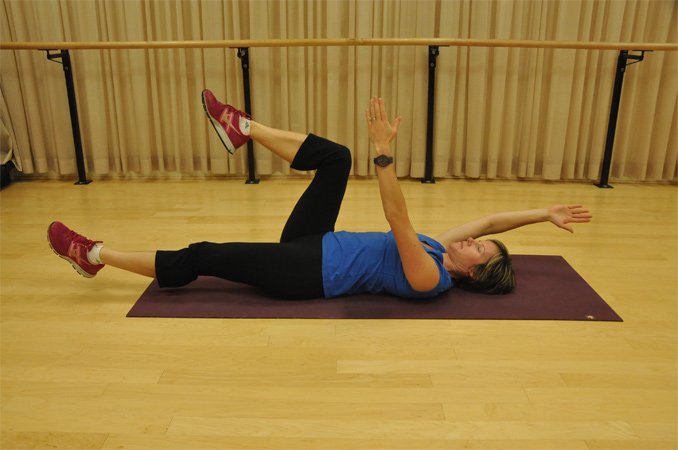 Good Afternoon,
I hope that you are enjoying this cloudy morning in Toronto. Three Vintage Fitness personal trainers, myself (Erin), Wendy and Dee spent the day last tuesday at the Sheridan Elder Research Centre in Oakville taking pictures of the top 45 exercises that we use with our personal training clients everyday. We had a lot of fun and learned many new exercises and tips from each other.
I will share many of the photos and videos in the next couple of months in this blog.
One exercise that was new to me is called Dead Bug.
lie on a mat on your back
raise your arms straight up with your elbows straight
bend your knees to 90 degrees and lift them off the mat
bring your left arm back over your head at the same time you are touching your right toe to the mat
bring your left arm and right leg back to the starting position and do the exercise on the other side
I like the dead bug exercise because:
it is good for forcing the right and left side of the brain to work together which is great for brain health
it works the abdominal muscles with no neck strain
it is important for older adults to add some floor exercises to their routines to practice getting up and down from the floor
If you have any questions about exercise and older adults please drop me a note erin@vintagefitness.ca