Dee's 5 best reasons to be ACTIVE in the great outdoors!

By: Dee Simpson, Vintage Fitness Trainer
Fresh air and sunshine
As soon as I am away from the city, I start to relax, breathe more freely and maybe even walk that little bit faster with that 'spring' in my step. The great outdoors has always been very therapeutic for me – for as long as I can remember – as troubles tend to diminish – and frequently disappear - and are replaced by that strong and powerful need to live fully in the present – one glorious breath at a time. Last November I spent a month exploring and hiking all over Ghana in West Africa. And I say this only because fresh air and sunshine, and SO much exercise, was such a stimulating and essential attribute to the entire journey of discovery. I also left a Canadian winter for the fresh air, sunshine and exercise in an extraordinary African summer!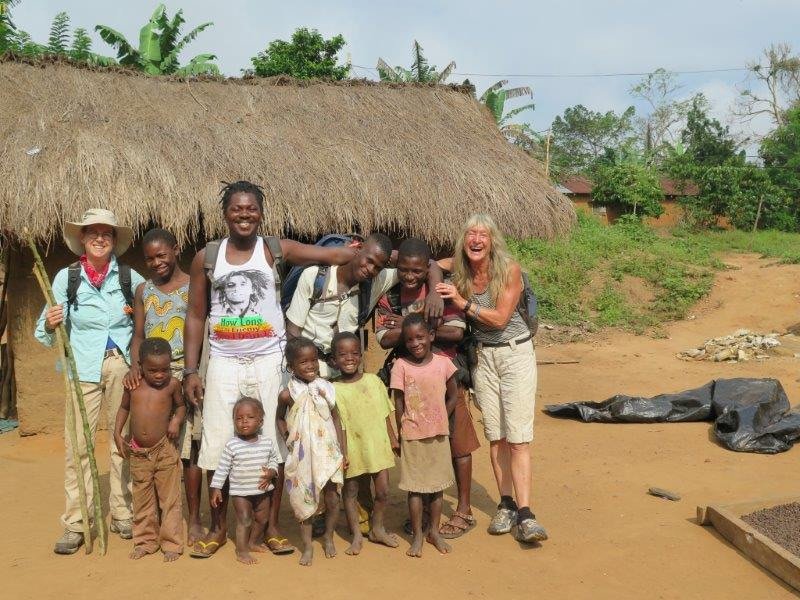 Embracing ALL the seasons
That said - here in Canada, we experience such extremes of temperature and climate. When I first came here in my early 40s - after having lived in Britain, France and Africa - I was totally ignorant as to what 'MINUS 15 degrees even meant! But you learn how to survive and love the NOW very, very fast – you have to! You learn how to love them all. Cycling and hiking – long, medium and short distances alike - are my main passions during the three 'hotter' seasons but then, in the dead of our winters, I love to snow-shoe - both on and off trail - all over Canada's magical winter-wonderland. I truly believe that it's only if one embraces each season – fully and whole-heartedly – that one will find true fulfillment and satisfaction.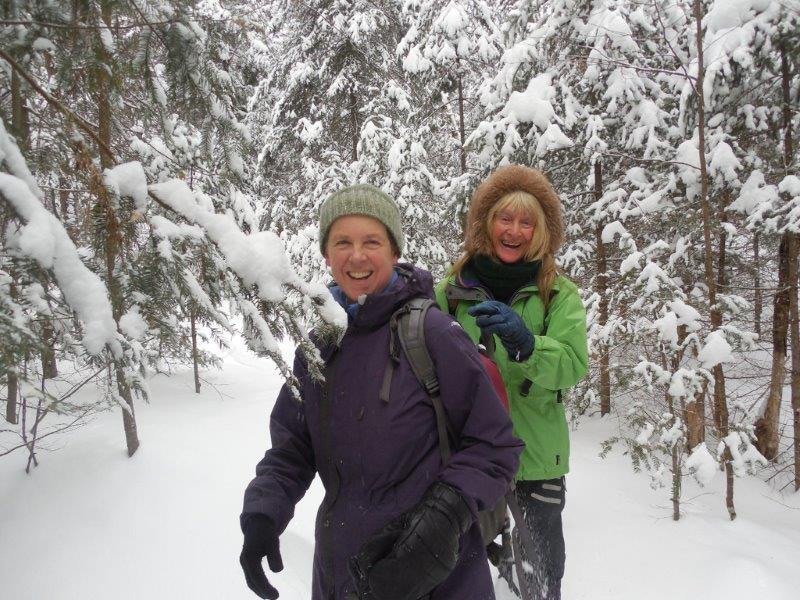 Excitement for life
One of the best things about being active in the great outdoors is that one is discovering new things ALL the time – at every corner of the road and at each turn in the trail. From the gentle stroll down a beautiful country lane to the aggressive hike up a new mountain to running sets of rapids on a wilderness river. In June I went wilderness canoe camping in the mighty Massasauga National Park and then, a month later this July, I participated in the most exhilarating cycling trip up the entire west coast of Newfoundland to the northern most point of L'Anse aux Meadows. What joy and delight for every centimeter of the 750 kms journey. And, even the one day of solid rain – which as a Brit I like the very least – warm for the entire 92 kms that day! Did I say before that EVERY cloud really does have a silver lining?!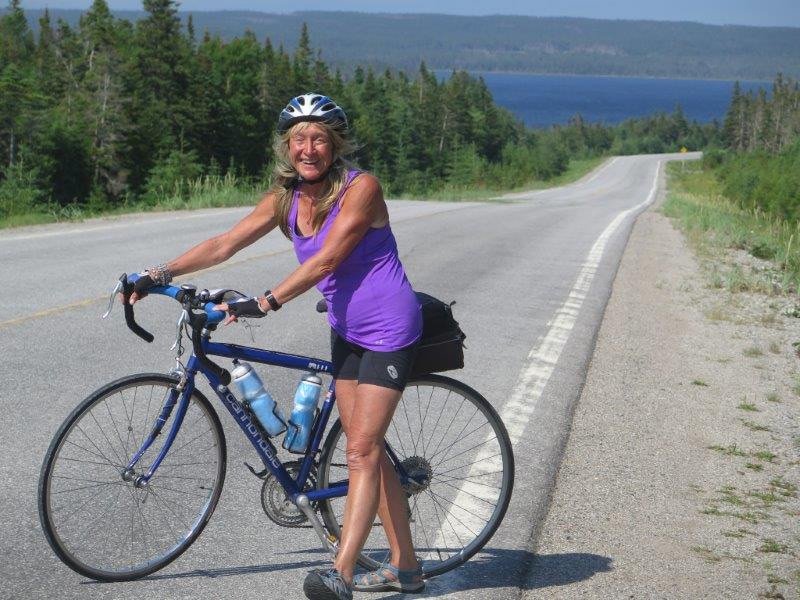 Social Intermingling!
This component is such an important aspect of all successful exercising – whether we're talking strict regimes in the gym or fun activities outside. For example, I am a runner who started at 59 and ran my first marathon at the tender age of 61. Insanity – of course – but it allows me to say, first hand, that to run alone, on a treadmill – even with Matt Gallaway and Metro Morning in my ears – isn't nearly such fun, nor half as successful, as sharing the activity with one or more like-minded friends. I also love to hike, explore and camp – and just last month did just that in the USA's Yellowstone and Glacier National Parks. Yes the mountains were demanding, and yes it snowed on us for the last few days of camping and hiking, and yes it was sometimes not the best visibility to experience some of the glorious vistas. But I was there with my one of my best girl-friends of 35 years (with whom I've also hiked in and out of the Grand Canyon of the Colorado, the Mexican Copper Canyon and all over the Adirondack Mountains) and for me our trip was Heaven-on-earth – volcanoes, geysers, boiling mud-pools, snow and all!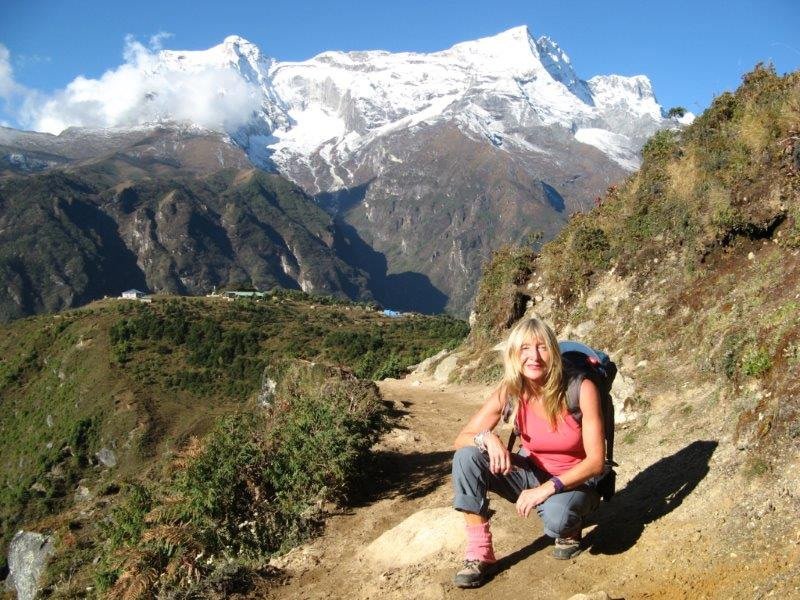 Freedom
For me this reason is the most important of all – as it joins all the ideas above neatly together: Why to be active – in any way at all – in the great outdoors? Now for all of us it's different – what we like and what we think we can do. But for everyone these 'activities' can be spontaneous as they can be planned: they can be gentle as they can be strenuous; they can be easy as they can be demanding. But overall, in an ideal world of active happiness – they should always be satisfying to your body, your mind or your spirit – and, if you're lucky, to all three at once.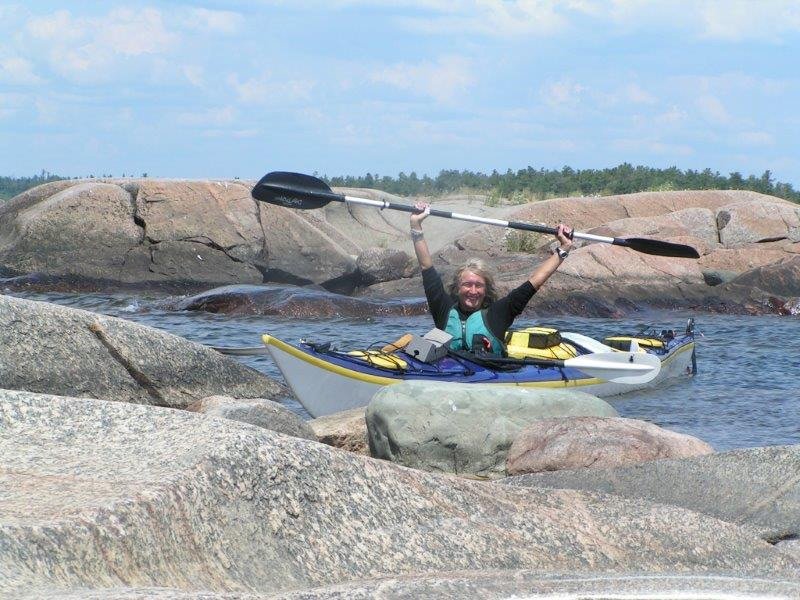 So, "Must one be fit to be active in the great outdoors or should one become active in the great outdoors in order to get fit"? I personally believe a bit of both is correct – each helps the other so to speak. So if you have a dream to do or accomplish something you've never done before – but have never really experienced the outdoors fully – THIS is the time to get your body in a shape so that you can really choose to do - unlimited by physical limitations - what before you'd maybe had never even dared to dream.
"Freedom means the opportunity to be what we never thought we would be and – in the truest sense of the word – freedom cannot be bestowed; it must be achieved" Daniel J. Boorstin & Franklin D. Roosevelt
Dee Simpson is an inspirational personal trainer for Vintage Fitness in Downtown Toronto. Her passion for people, exercise and the outdoors help to transform peoples lives everyday. If you would like to meet Dee or have her help motivating you to exercise drop Dee a note tomali@idirect.com or contact erin@vintagefitness.ca.
Good Luck
Erin Billowits
Founder
Vintage Fitness
416-951-7978
Vintage Fitness: At home personal training for 50+ in the Greater Toronto Area including Toronto, North York, Etobicoke, Port Credit, Etobicoke, Mid Town Toronto, Rosedale, Forest Hill, Leaside, Lawrence Park, Eglinton West, Oakville, Brampton and Scarborough.